COVID-19 Coronavirus update for students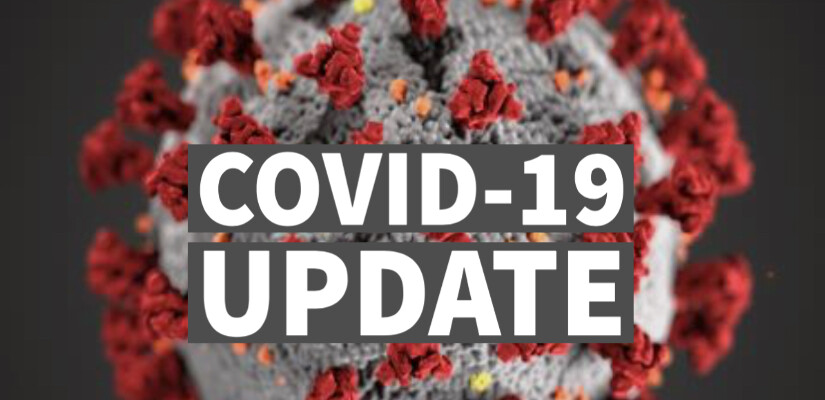 Students who are planning to study abroad are confused and concerned about the COVID-19 situation and how this coronavirus will impact their career plans for 2020 and 2021. Students also want to know what to do during a forced gap year. Education and Career Counsellor, Dr. Karan Gupta, shares insights and gives you clarity
How has the application process changed for COVID-19?
Some universities in the US have made SAT and ACT scores optional for undergraduate students. However, students should consider taking these exams because admissions for the Jan and Aug 2021 intakes will be more competitive, given that several students are deferring their admission from Aug 2020 to Jan 2021 and Aug 2021. Hence, to make your application stronger, students should appear for the SAT or ACT as well as the SAT subject tests.
So admissions for Jan and Aug 2021 will be tougher?
Yes, admissions for Jan and Aug 2021 will be tougher because of the COVID-19 situation. Students who are admitted for Aug 2020 are deferring their admissions to Jan 2021 and Aug 2021 and hence admission seats are now less for 'fresh' students. Hence, admissions for the Jan and Aug 2021 are bound to be harder.
What about students applying for Masters or MBA? Would admissions be hard for these courses as well?
Yes, admissions are going to be competitive for all courses across all countries as the COVID-19 situation is all across the world.
How are you prepared to deal with new students for the Jan and Aug 2021 intakes?
We are in regular touch with admission officers and deans from schools like Harvard, Stanford, Duke, UCLA and so on and we are abreast with the latest admission trends. We expect our students to get into the best universities even for the next year's intakes.
What about students who have admission offers for Aug 2020? What should they do?
Universities abroad have made it clear that they will take a final call on whether or not a student can join the Aug/Sep 2020 term in July 2020. By July 2020 the virus situation should be more clear than what it is today. Universities abroad are predicting three scenarios:
1. The virus situation will be under control by September 2020 and classes will start as usual on campus – this is the best case scenario.
2. The virus situation is not in control and the students have to take the first semester online and then arrive on campus in January 2021.
3. The virus situation is not in control and the students start the first semester in January 2021 online or on campus.
If a student does not want to opt for any of these situations, then he or she can take a gap year.
This essentially means that the student would have to be in India till Aug or Sep 2021.
What should students do in the gap year till August or September 2021?
As a Career Counsellor, I advise students to consider these 6 important tips to building their profile:
1. Take online courses for self-improvement – there are many universities who are offering free courses for students on Coursera, Udemy and other such websites where students can up their skills and learn about Python, digital marketing, storytelling and other such useful courses. You can earn a certificate for these courses and list them on your resume.
2. You can earn an entire degree online – some universities offer students the option of earning an entire degree online – For example the University of Texas Austin allows students to earn a Masters degree in Computer Science completely online. Another example is IE University which offers an MBA online. So if you are academically inclined and want to use your time fruitfully, you could pursue an entire degree online.

3. Internships – there are companies who are hiring full time interns online – you can work for the companies while sitting at home and once again you can add this information to your resume. You can use websites such as letsintern.com or internshala.com
4. Become a gig worker – A gig worker is like a freelancer who takes on specific projects for companies. If you have skills to offer, you can approach companies and take on projects – again you can list these projects on your resume. You can sign up on websites such as freelancer.com and upwork.com
5. Entrepreneurship venture – if you are someone who has dreamed of starting a business, now is a good time to work on the business idea and possibly even executive the idea and start the business. The business becoming successful is not as important as you planning and executing the idea.
6. Language – you can learn a new language and add that to your profile. There are tons of websites and software available for you to start learning a new language on your own. Spanish, for example, is one of the most important business languages and students may find it very useful to have learnt a new language.
Why shouldn't I just chill and relax during this time?
In the end if you decide to study abroad in 2021 or apply for a full time work position, you will be asked what you did during the pandemic and hence students should be careful with what options they select – just sitting at home watching shows or just spending time on social media is not an option. Instead look at the myriad opportunities available to you and pick the one the suits you the most to make the most of this situation. In the end, crisis can be danger as well as opportunity. So seize this opportunity and make the most of it.