Career Counselling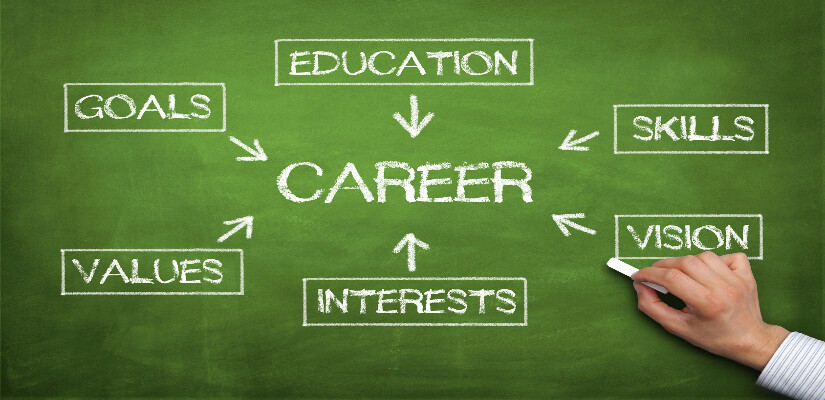 The Many Ways Career Counselling Can Help You
Your career development is something that starts in childhood and continues throughout the rest of your life. It is influenced by a variety of factors, which include your abilities, interests, background, education, values, and personality. Those that study career development with the purpose of assisting others in making the best possible career choices are known as career counsellors. Career counsellors use their expertise to help people make better education, career, and life choices based upon their individual skills and abilities. They will assist individuals along the way in their career development, and play several integral roles in helping to build a rewarding and fulfilling career. Whether you're just starting out in your career path, or looking for a change, here are some key ways that a career counsellor can help you.
Help Discovering Available Career Options
With all the available career options to choose from, locating one that can work for you can at times be overwhelming. A skilled career counsellor can help you find realistic positions based upon your skills, personality, abilities, interests, and background. They can sort through all the available options, and if there's a career that you're especially interested in, but not quite qualified for, they can help set you on the correct path to gaining the necessary qualifications as well. Career counsellors are experts in helping people find the dream job that they may not even know existed.
Help Match You to the Perfect Position
Knowing what your strengths and weaknesses are, and which jobs best match up with them, is not quite as easy as it sounds. Many people have unrealistic views when it comes to what they are or aren't capable of. Career counsellors use a variety of tools and techniques to help match your abilities to the perfect career choices. These tools include, but are not limited to, aptitude tests, career assessment tests, as well as long-term experience, and an education in career development. The tests used are designed to not only match your strengths with a variety of career choices, but also to discover your weaknesses and identify which careers that you should try to avoid.
Help to Establish Attainable Goals
For those looking to start a new career, knowing the steps necessary to achieve your dream job can oftentimes be difficult. One essential role that a qualified career counsellor can play is that of a goal setter. Due to their expertise, they can easily find and establish realistic goals, both short-term and long-term, which will assist you along in achieving your desired position. These goals can be education based, or more along the lines of personal development, but regardless of what they are, they will help you work towards achieving the career that you desire.
Help with Education
It's possible that you'll find your ideal position, but not have the necessary education to land the job. If this is the case, then a career counsellor can assist you with this as well. They're well versed in all the degrees, certifications, and experience necessary for landing just about any imaginable position. They can also help supply you with the tools necessary to achieve that degree or certification, such as qualified tutors and study materials. They can be your education coach, supporting you along the way to achieving your perfect career.
Help with Job Support
Once you've identified the position that you think would best fit your life, the next step is trying to land it. This is another area in which career counsellors can be an invaluable asset. They can help you to craft the perfect resume and cover letter for any position, as they know what skills, experience, and assets that should be highlighted for any wide variety of positions. They can even go so far as to assist you with mock interviews, which help give you the confidence to nail the real one. Going into the big interview confident and prepared can make all the difference, so having the assistance of an experienced counsellor can make or break your chances at landing that dream job.
Finding the ideal career can be a long and arduous task. What a person believes to be the perfect job for him or herself can oftentimes become a nightmare. Getting it right the first time and landing that perfect position can save you a whole lot of heartache in the long run. This is why it's so important to take advantage of the skills of an experienced career counsellor. They can help you to locate and land a job that is perfectly suited to your skills and abilities. Through education and experience, a quality counsellor can pinpoint which careers you should pursue, and those that you should avoid at all costs. Whether you're looking for your first real job, or desire a change, a career counsellor can help simplify the process and help you to avoid making some serious mistakes.